Storage Wars Season 1 Episode 3
Like and Share our website to support us.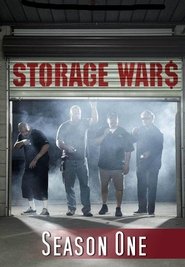 Storage Wars Season 1 Episode 3
The buyers venture to the labyrinth-like Self Storage Center in Cerritos. Jarrod and Dave set their sights on a locker filled with handcrafted bamboo fishing rods. Brandi tries a little feminine wit to outsmart her macho competitors. And the financial future of Darrell's granddaughter, Zoe, hangs in the balance. From solid silver to a locked safe, the buyers duke it out in the hunt for hidden treasure.
Episode Title: Melee in the Maze
Air Date: 2010-12-08
Year: 2010