Storage Wars Season 1 Episode 2
Like and Share our website to support us.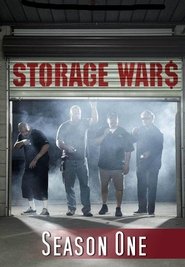 Storage Wars Season 1 Episode 2
Chaos ensues throughout the storage units of Westminister. A secret weapon is brought out by Barry Weiss to dwarf the competition. Two bitter rivals, Dave Hester and Darrell Sheets, go toe-to-toe for a locker with a twenty thousand dollar payout. After Jarrod buys a suspect unit, a lover's quarrel breaks out between he and Brandi. But after inspection, the bickering pair find something even Brandi didn't expect. It's Russian Roulette in a facility wrought with both trash and treasure.
Episode Title: Railroad Roulette
Air Date: 2010-12-01
Year: 2010