Storage Wars Season 1 Episode 19
Like and Share our website to support us.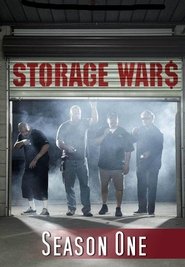 Storage Wars Season 1 Episode 19
In the hippie-town of Encinitas, the buyers comb for seventies memorabilia. When Darrell declares this facility his "home turf", the other bidders are forced to fight for their claim of the treasure. Barry finds a relic from his past. Darrell Sheets stumbles upon a lucrative medical device and Dave Hester teaches his son about the family business. But it's a unit selling for an unprecedented $5500 that ensures no peace for these storage warriors.
Episode Title: Live and Let Bid
Air Date: 2011-04-20
Year: 2011