Storage Wars Season 1 Episode 14
Like and Share our website to support us.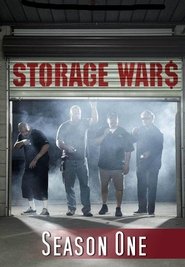 Storage Wars Season 1 Episode 14
In the LBC, there are two ways to strike it rich–imports and oil. The buyers dig deep in search of antiques and industrial merchandise. Jarrod and Brandi uncover what appears to be an antique wine rack. Dave Hester and Barry Weiss test each other's knowledge of oddities, while Darrell Sheets is just looking to make some gas money. Will the Mogul's vast resources prove too much for the Collector? The drill is on in the search for the storage motherload.
Episode Title: Trouble the Oil
Air Date: 2011-03-23
Year: 2011