Storage Wars Season 1 Episode 1
Like and Share our website to support us.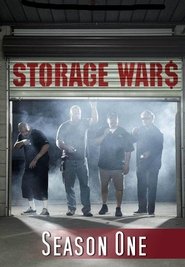 Storage Wars Season 1 Episode 1
It's a showdown in the high desert as the buyers crack open a trove of abandoned storage lockers. Barry Weiss unearths the personal possessions of rap magnate Suge Knight. Jarrod Schulz and Dave Hester throw down their bankrolls in hopes of scoring a classic organ. And Darrell Sheets reveals a historic, one hundred and fifty thousand-dollar find. Classic items, wily personalities—let the storage wars begin!
Episode Title: High Noon in the High Desert
Air Date: 2010-12-01
Year: 2010